Automated Internal Audit: Access data and initiate controls upstream of your audit mission.
Maximize the power of your audit expertise!
Digitalize Internal Audit with Eye2Scan Solution

Import

data autonomously, without involving IT teams.

Set

significance thresholds to eliminate false positives and define your unique management rules and desired KRIs.

Prepare

your mission by running controls before starting the assignment.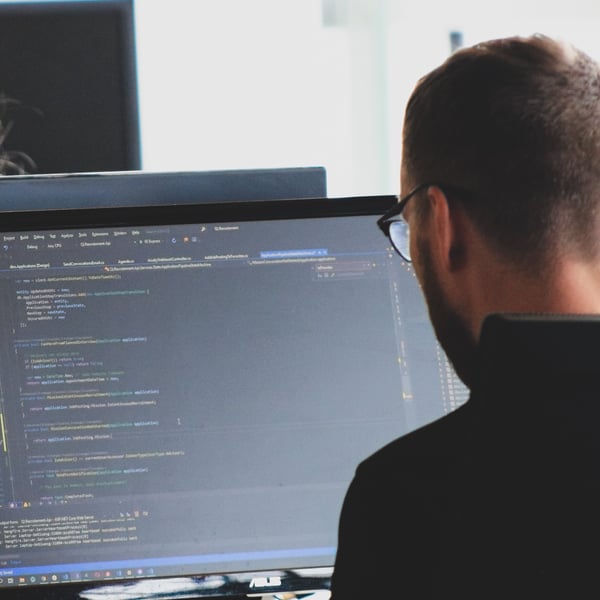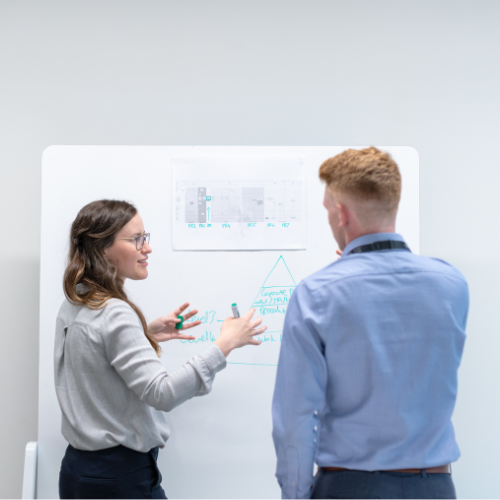 Extensive Control Library:
Audit

both accounting and operational flows (purchases, sales, stock management...) along with segregation of duties.

Detect

anomalies, errors, frauds, and corruptions with just a few clicks.

Standardize

your audit tests from one assignment to another, comparing group entities across various periods.
Track

control progress during the mission.

Measure

results of corrective actions following your recommendations.

Archive

your internal procedure, risk reference, and audit results, ensuring readiness for regulatory instances.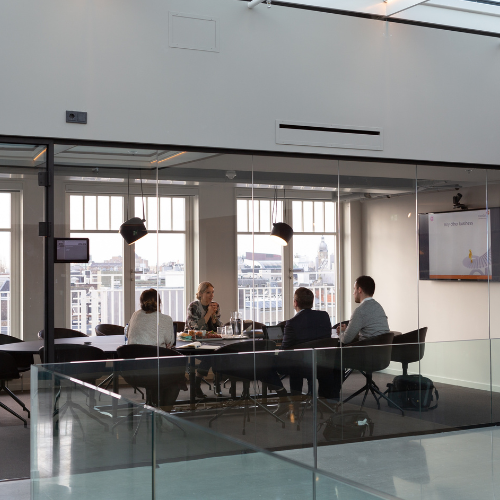 Implement the Solution at Your Own Pace
The availability of various optional modules lets you enhance functionality at your pace and go further in the digitalization of your audit.

(1) Data Analytics
Eye2Scan's connector integrates the financial and operational data from all your subsidiaries and different periods through your ERPs, enabling access to over 80 pre-programmed controls across all cycles and addressing various financial risks.

(2) Customization
Customize each Eye2Scan control with your management rules, create as many sub-controls as needed, and eliminate false positives.

(3) Tracking
Use Eye2Scan for audit campaign or continuous controls by determining the automated controls frequency, controller checklists, and stakeholder's workflow. Archive all results and link them to your frameworks, procedures, and risk mapping.

"We saved several days on the P2P audit process audit; we no longer need to extract multiple tables and cross-reference them with a high risk of error."
Automate Controls for Effective Fraud & Corruption Prevention and Detection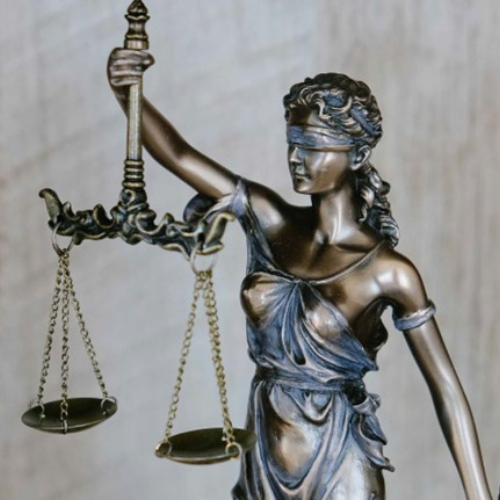 Eye2Scan plays an essential role in assisting companies strengthening transparency and combating corruption. Our solution contributes to enhancing ethical standards and compliance with regulatory entities as it:
Confirms integrity of books, registers, and accounts in just a few clicks.
Supports continuous verification of the application of internal procedures.
Indeed, our controls go beyond traditional accounting checks (e.g., access management, segregation of duties, payment terms, high-risk third parties and zones), allowing you to consolidate and gather all necessary information for better identification and prevention of fraud and corruption risks.
Additionally, you can collect your frameworks, procedures, and risk mapping data to associate them with controls. By mapping this information in your Eye2Scan cockpit, you gain complete traceability of risks and controls, simplifying responses to demands from any regulatory agency.
Monitor and Manage Risks in Real Time
Eye2Scan facilitates risk management by measuring and monitoring Key Risk Indicators (KRIs) defined by the risk mapping, and by associating them with appropriate controls. With its centralized cockpit, our solution enables clients to quickly visualize risk level trends and report potential incidents. With Eye2Scan, you can efficiently identify emerging risks and take preventive measures to protect your business.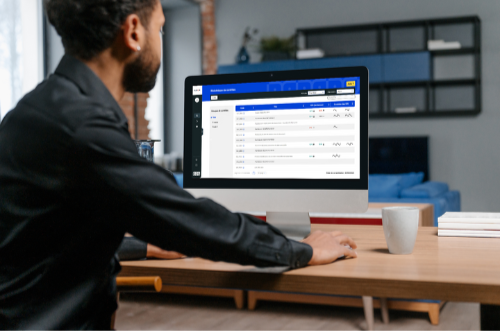 "We quickly identified problems with our supplier base, including surprising duplication of bank account numbers."
Don't Limit Your Controls to Accounting
Examples of Pre-Programmed Customizable Controls for Optimal Risk Management

Finance & Accounting
Unauthorised manual entries
Unusual period transaction
Double entry in accounts
Bank entries to P&L

Logistics
Negative stocks
Obsolete stocks
Inventory discrepancies and scrap
Negative margin in stock

Sales (O2C)
Change in selling prices
Modification of settlement conditions
Deliveries not invoiced

Purchases (P2P)
Segregation of duties controls
Regularization orders
Invoices without order
Control of payment conditions

Access Security (SOD)
Summary of system settings
Monitoring of user connections
Monitoring risk profiles (SAP ALL)
Monitoring of licences
Tracking password changes

Anti-Fraud & Corruption
Segregation of duties and access management
Controls for atypical accounting patterns
Controls for donations, gifts, patronage, and sponsorship
and more...
YOUR CAMPAIGNS CENTRALIZED IN ONE EASY-TO-USE & SECURE COCKPIT.
What sets the Eye2Scan solution apart?

The multilingual Eye2Scan solution stands out with its comprehensive coverage of accounting, operational and segregation of duties controls. It's plug and play with SAP and can interface with other ERPs and applications. Its intuitive interface and simple configuration allow easy data access without the need for specialists. Rapid implementation, security meeting the strictest standards, and flexibility make it a solution that meets all our clients' expectations. Additionally, Eye2Scan can seamlessly integrate with other tools for enhanced result utilization.
Is there a trial version available for testing the solution?

Absolutely! We offer a Proof of Concept (POC) that allows you to comprehensively test our platform, from data extraction to control tracking, before taking any a decision. Within a week, we set up the POC with your IT teams, granting you access to your data and the library of pre-programmed controls. This approach enables you to become familiar with the Eye2Scan solution as if you had already purchased it, empowering you to make an informed decision.
In which languages is the tool available?

The Eye2Scan software is readily available in French and English. Furthermore, our internal team can provide assistance in German and Italian. Given the agility of our solution, we can easily make it available in other languages with minimal development, if required. This ensures a seamless user experience tailored to your language preferences.
How long does it take to implement Eye2Scan?

Starting from SAP, with the Eye2Scan connector, your data is available in your cockpit within a week. The connector is also compatible with different ERPs and data sources. Once the data is available, our clients rigorously test the data and controls to establish full confidence before activating automation. Subsequently, you can fine-tune the controls if necessary, incorporating your management rules and eliminating false positives, among other adjustments. Once the business configuration is concluded, controls are available in just one month, offering a swift alternative to an internal process that could have taken up to a year to put in place. Throughout this process, an Eye2Scan Customer Success Manager with a background in auditing and accounting provides support.
Can the tool be customized to reflect my company's unique context?

Using Eye2Scan's Customization Module, you can add specific management rules and adjust the tool to eliminate false positives from your analysis. This ensures you to focus solely on anomalies relevant to your company. For instance, if you wish to analyze entries posted late at night, but your Mexican subsidiary also conducts entries during those hours, you can adjust the "late hours" criteria to align to your company's reality. Once customized, this information integrates into the system, enabling standardized, tailored, and efficient analyses without the need for repeated entries.
Can I analyze multiple fiscal years, subsidiaries, and/or integrate multiple and different ERPs?

There are no limits to data sources with Eye2Scan. You can load financial data from multiple fiscal years and diverse subsidiaries. You can analyze them individually or compare them to identify trends and monitor them. Eye2Scan's technology flexibility also facilitates the integration of multiple and different ERPs into a single tool, streamlining your analyses within a unified cockpit.
Will I receive support in using the tool?

When implementing Eye2Scan in your company, you receive comprehensive support from our experts. A technical and data expert collaborates with your IT and ERP teams to ensure installation aligns with your organization's standards.

Once the tool is in place, although it's user-friendly, our subject matter expert guides you to accelerate adoption. Our Customer Success Managers, who have backgrounds in auditing, accounting, and internal control, remain actively involved in the field to stay closely connected with your reality. Their strategic and operational expertise assures quality support, both at the tool level and from a strategic standpoint.